Matte Black Boxes - eCommerce Packaging
Regular price
Rs.150.00 PKR
Regular price
Rs.200.00 PKR
Sale price
Rs.150.00 PKR
Unit price
per
Sale
Sold out

All of us remember the experience of opening presents on special occasions. However, the unboxing experience gets more exciting if the product is packed nicely. Unboxing is about much more than making your products look good; it's about crafting your brand's narrative and making the receiver happy. Whether you are new in business world and are not ready for customization yet or want to make a giftbox for someone special, our limited-edition 'Happy to see you' colored boxes are ideal for you.
Aesthetically pleasing : The tagline not only adds to the unboxing experience but makes the box grab the attention of the receiver. 
Multi-purpose: Can be used for Promotional Kits, Subscription Boxes, Gift Boxes or E-commerce Orders.
Double lock wall lid: The Double lock wall ensure an easy and secure closure making unboxing an enjoyable experience for customers. Fold the boxes in seconds, without any glue or staples.
Strength & flexibility: Double walls provide  strength and flexibility.
lightweight:  Easy to handle and transport.
Eco-friendly: Recyclable and biodegradable.
Share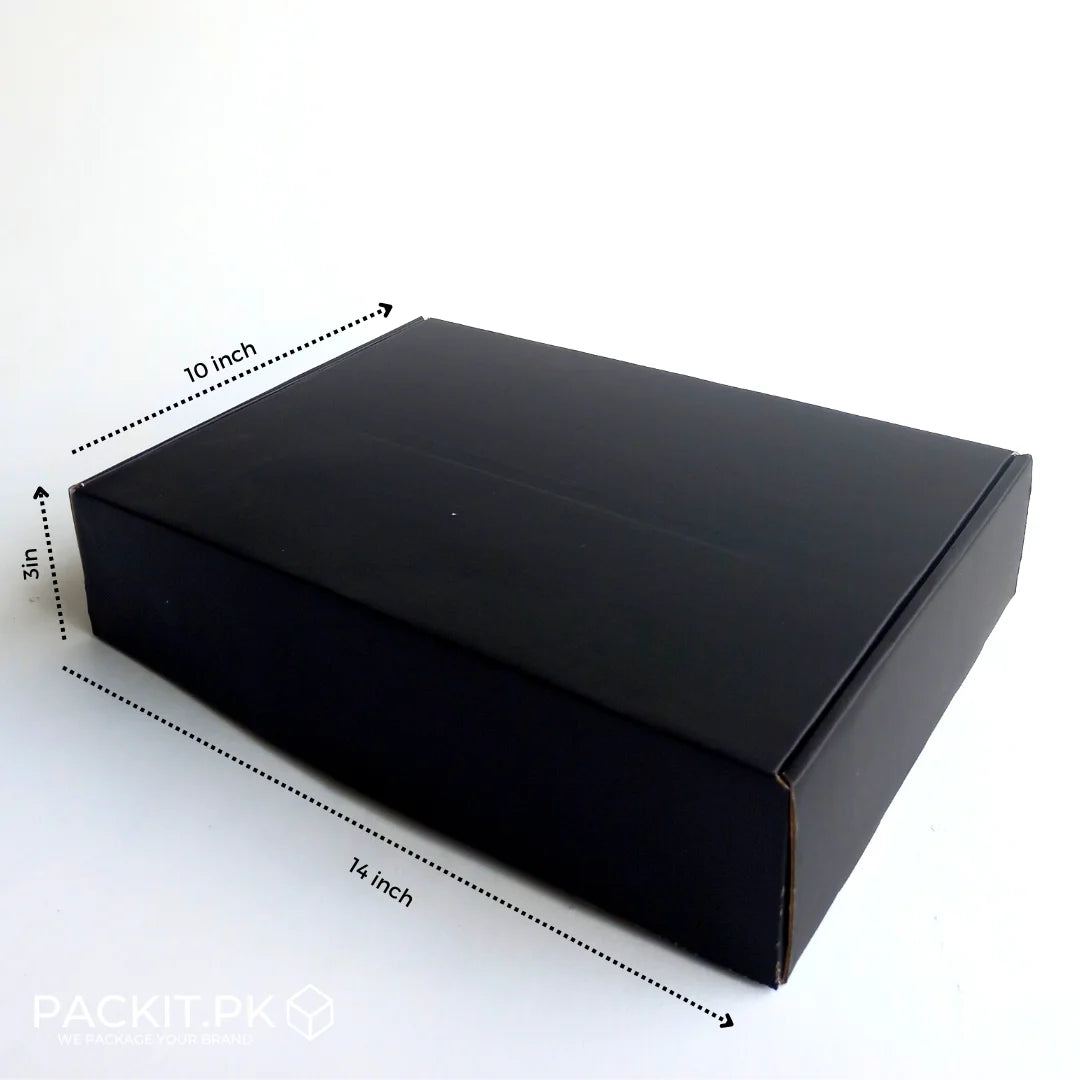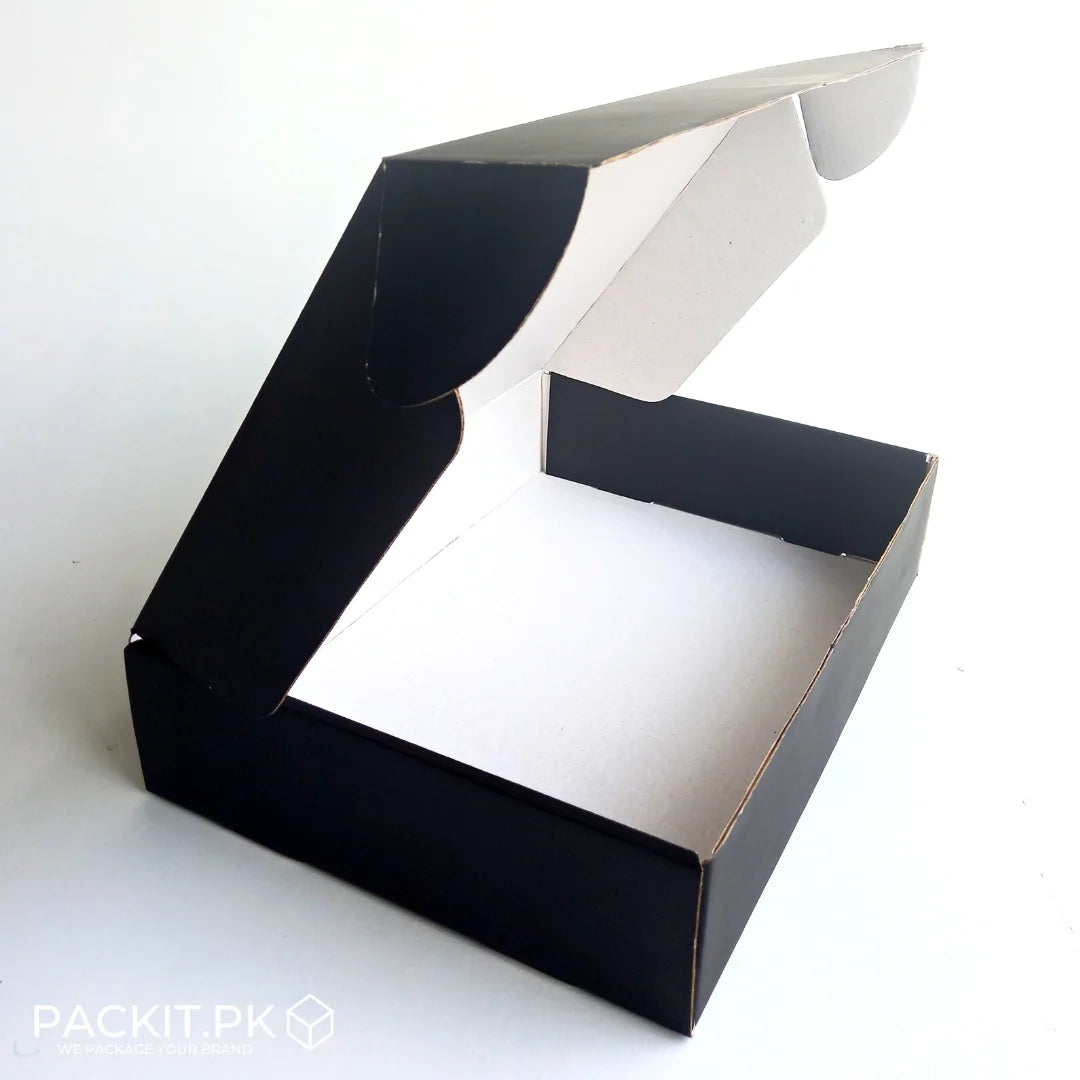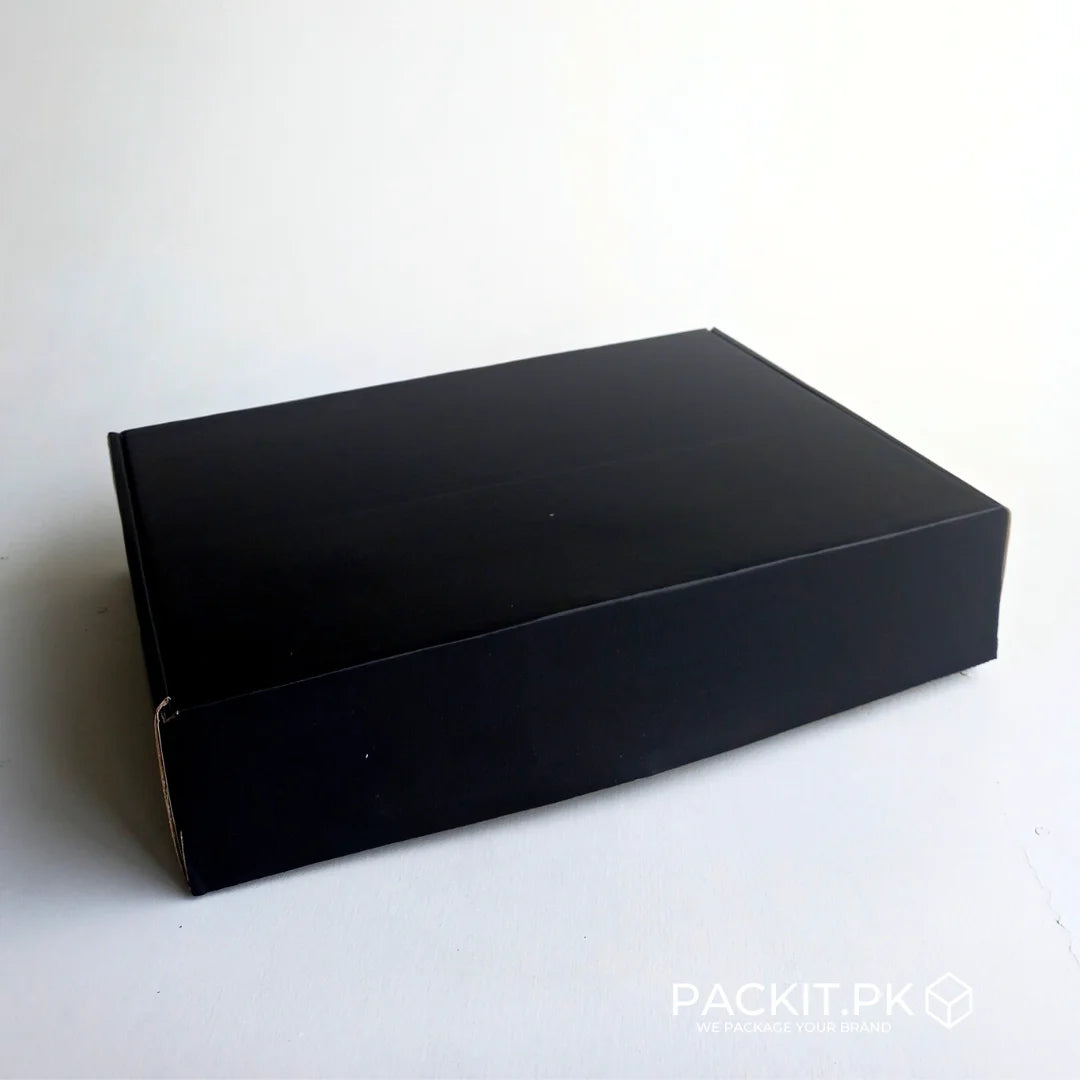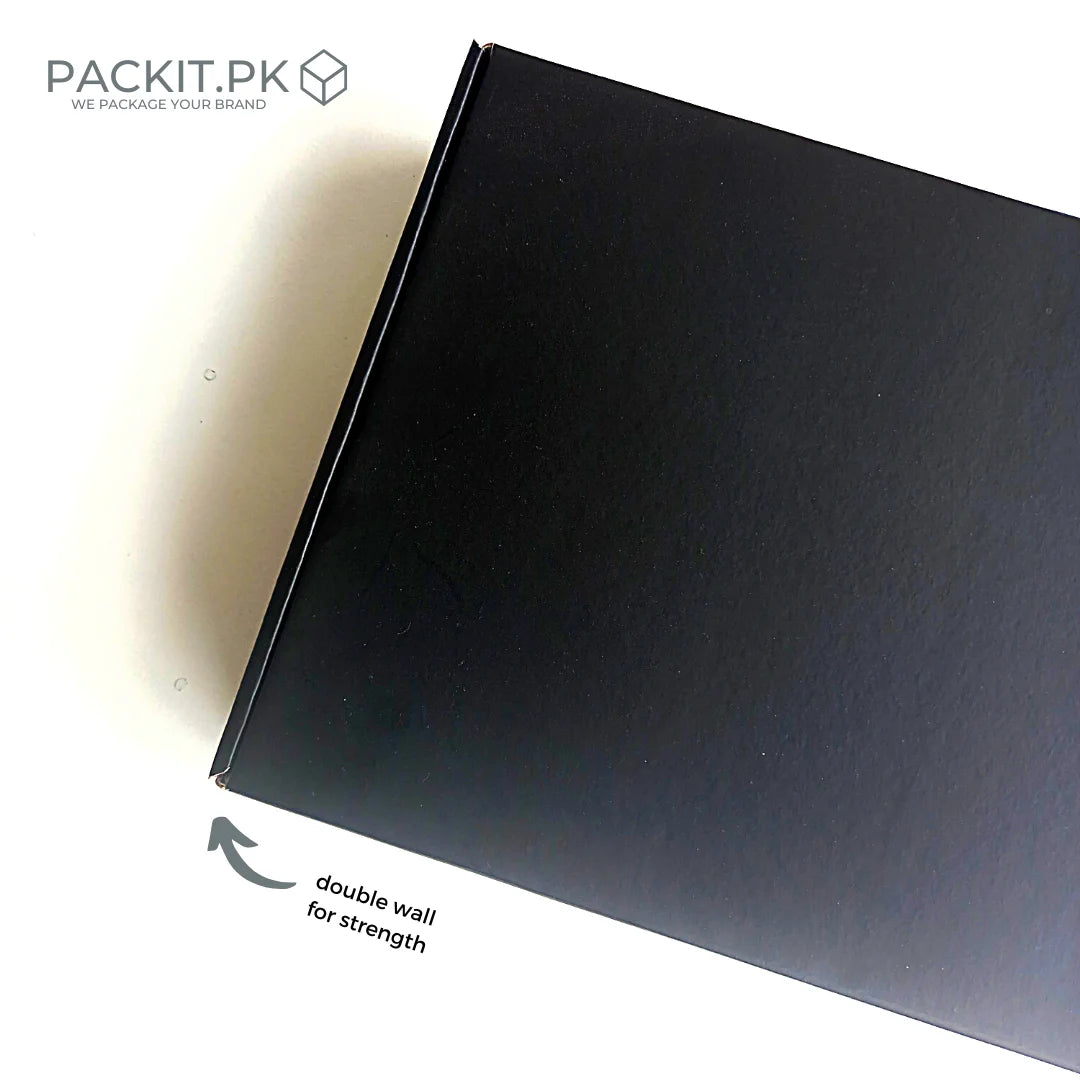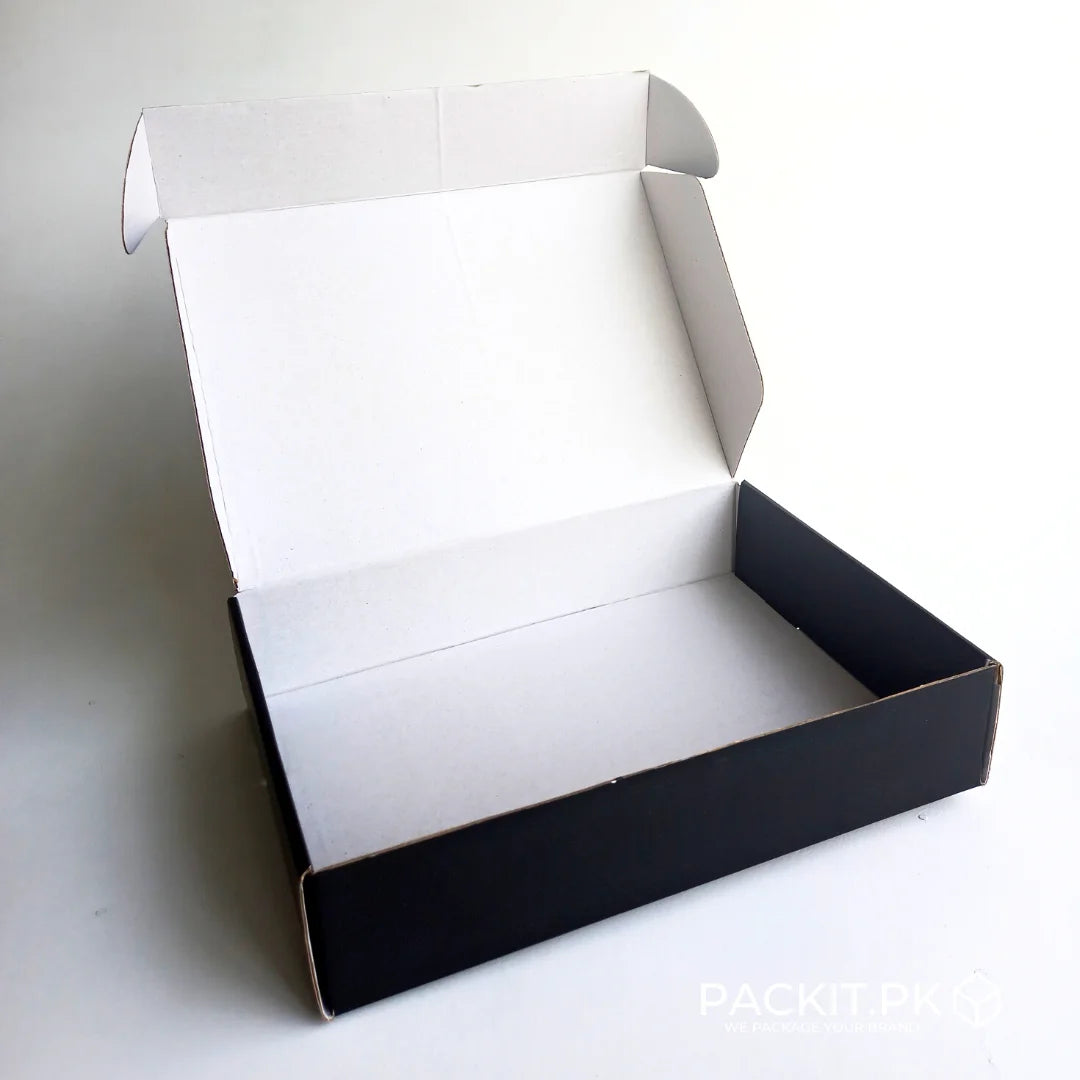 The quality is amazing and the time of the delivery was good as well. Overall my experience of ordering from here was amazing. 👍
Faez
Thankyou for accommodating to my requirements..great customer service!!..and of course great products!!
Matte Black Boxes - eCommerce Packaging
Black matte box
The quality and overall everything was great. However, Because of the delivery I guess, my box got a little worked up.
Matte Black Boxes - eCommerce Packaging