Round Plastic Jar - 300ml
Regular price
Rs.40.00 PKR
Regular price
Rs.40.00 PKR
Sale price
Rs.40.00 PKR
Unit price
per
Sale
Sold out
Dimensions:
Lid diameter:   Approx. 2 inch
Bottle base:     Approx. 2.5 inch
Height:             Approx. 4 inch
Clear Body: It's clear body helps to pick the desired spice from the cabinet without any hassle and can make you observe the remaining amount of product, allowing you to add in time, providing a good use experience. 
Lightweight:  Easy to hold and handle.
Eco-friendly: Made of BPA free, food grade, tough and durable material.
Usage: Use our plastic spice jars for organizing drawers, seasoning, storing spices, salt, pepper, herbs, sugar, powders, dry fruits, DIY projects and more.
All jars & bottles are sold PLAIN without any stickers or labels
Share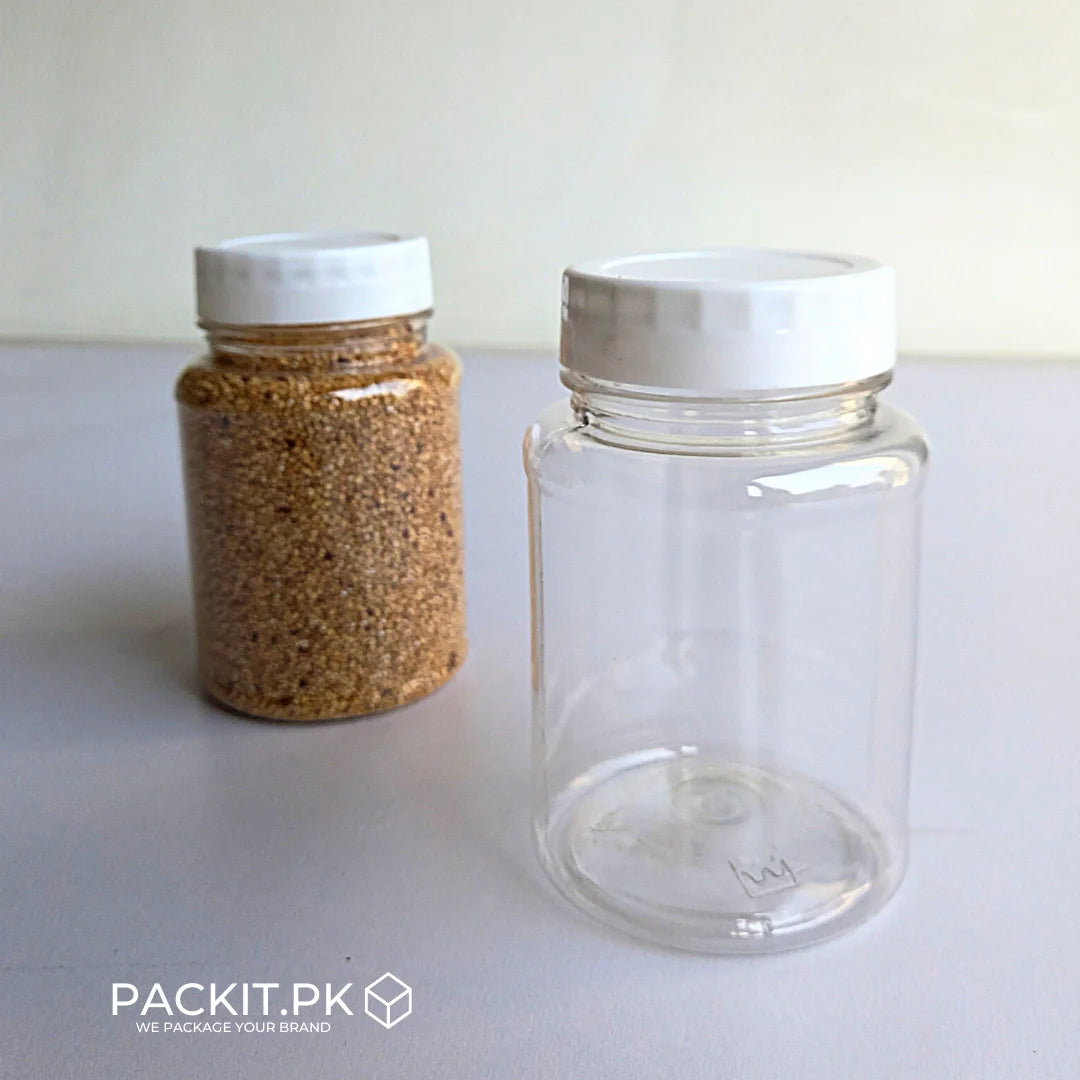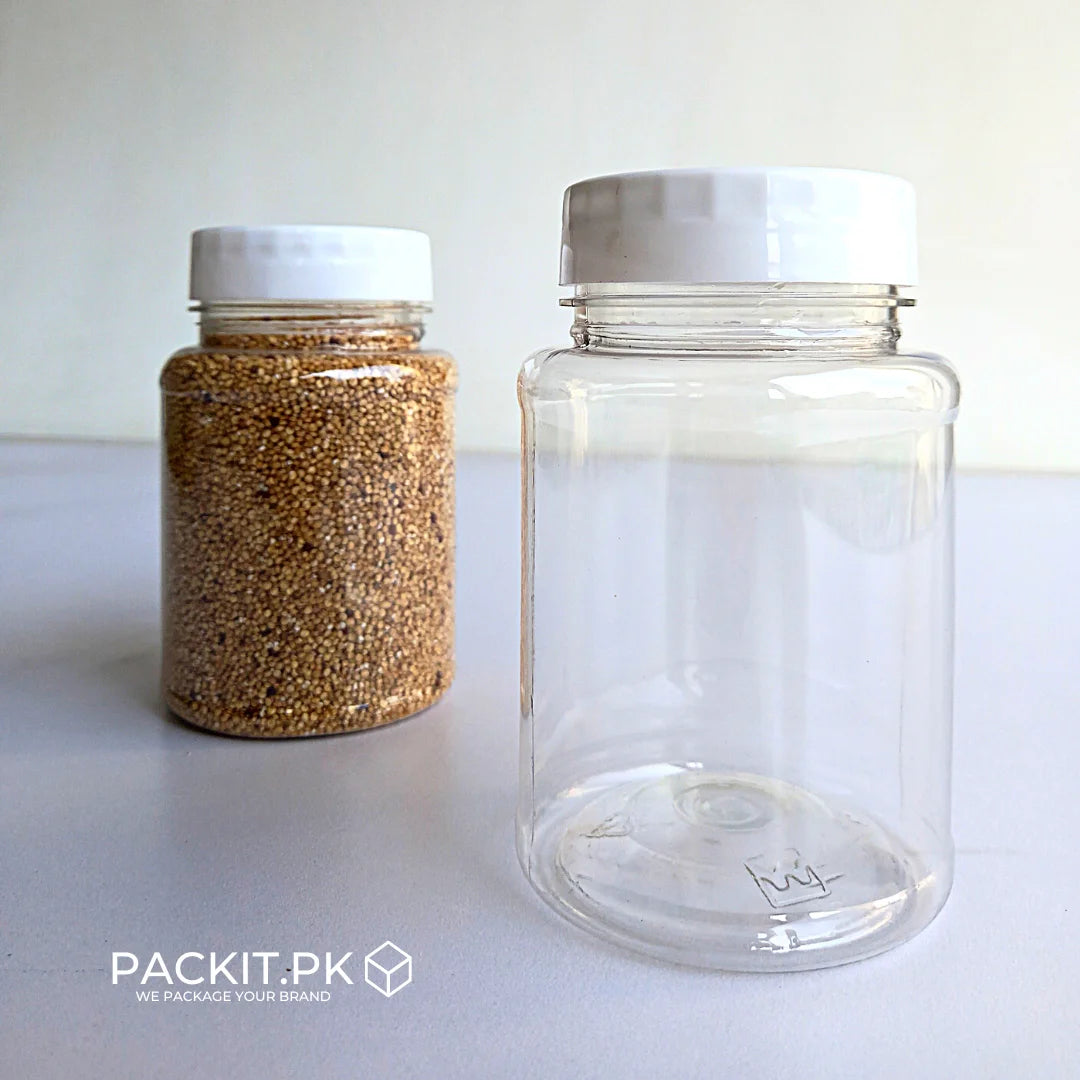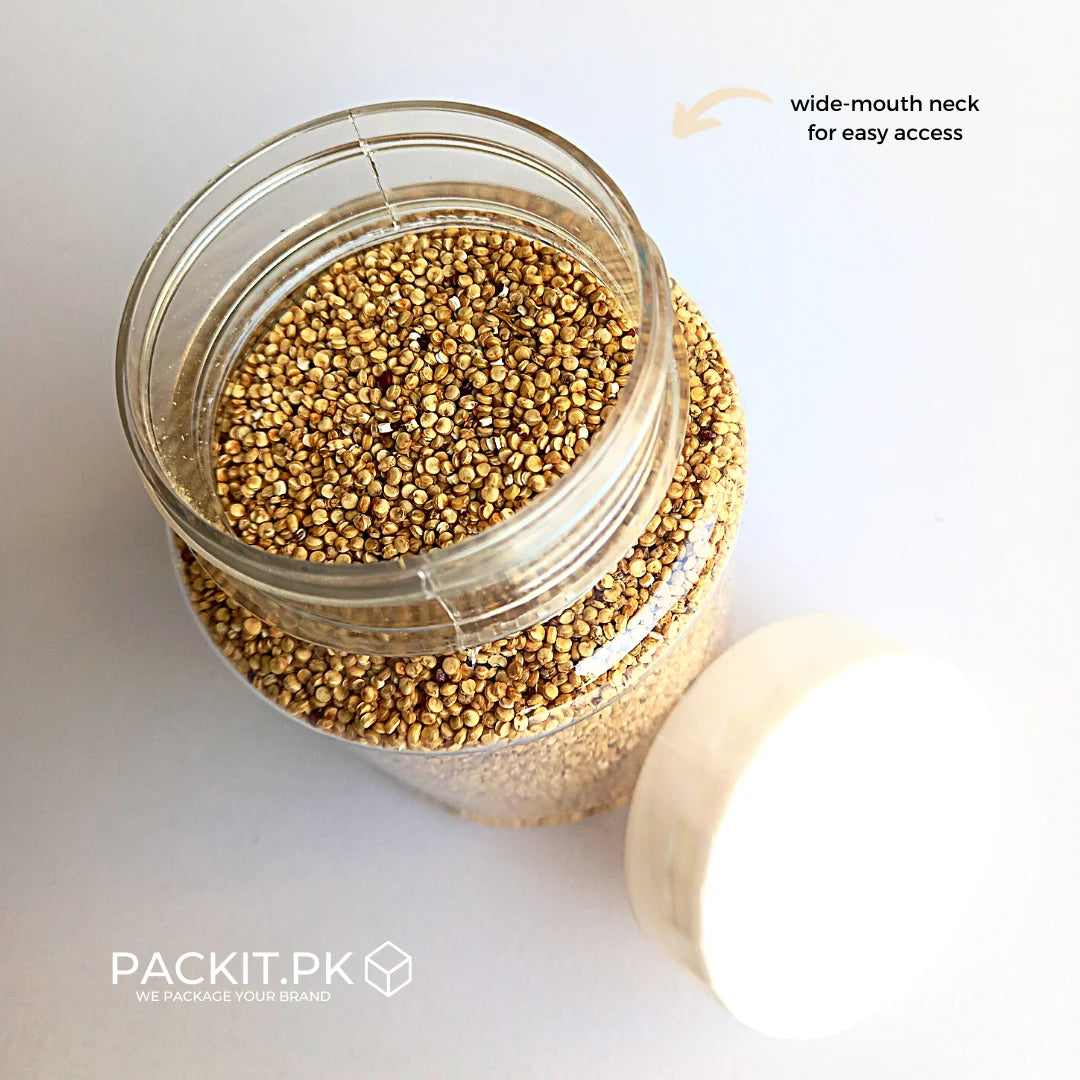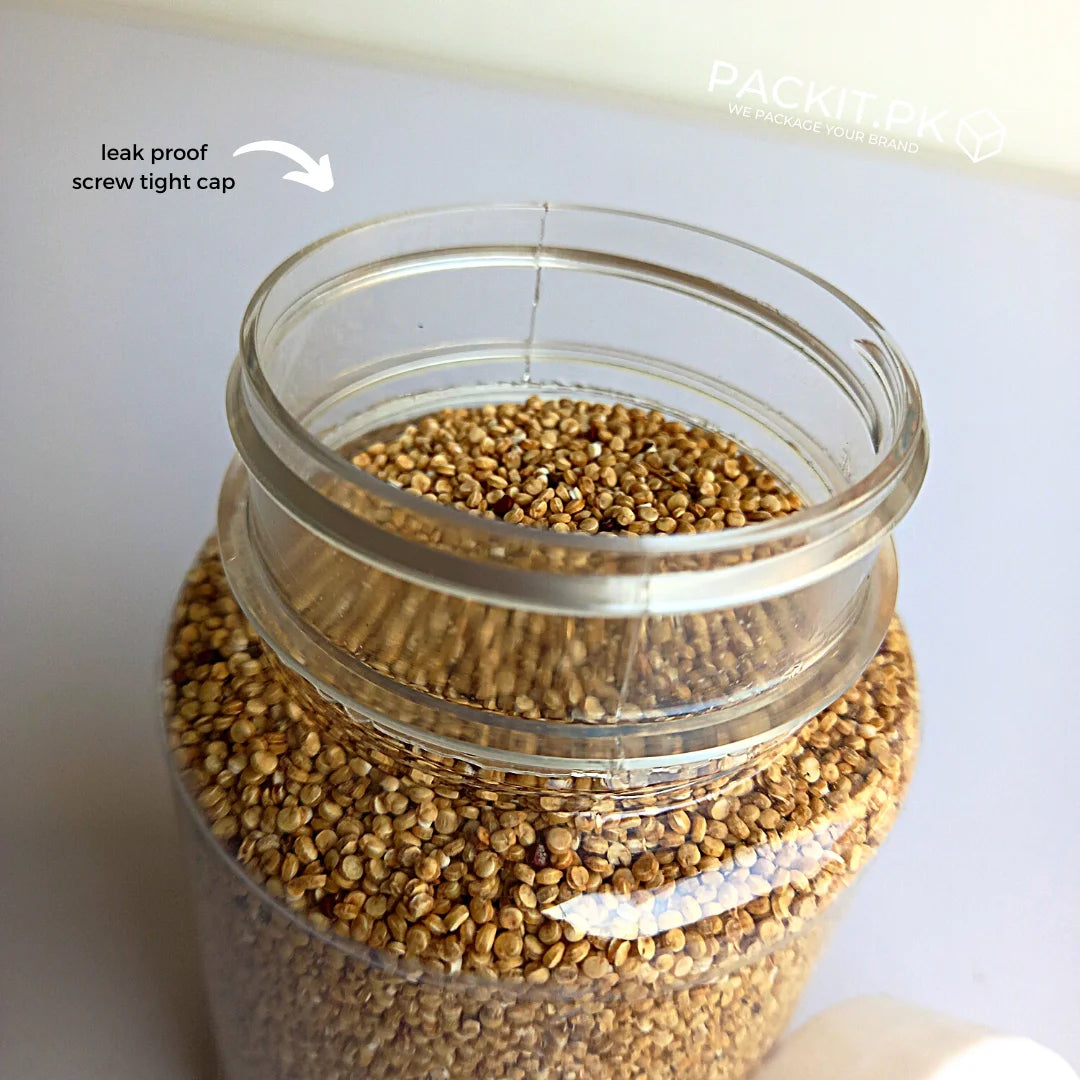 جی ماشاءاللہ بہترین ھے
غالباََ اس کی گیج کم ھے
دبانے سے اندر کی طرف پریس نی ھونا چاھئیے
کیپ سفید ٹھیک ھے اگر بلیک کیپ کی طرح پلین ڈیزائن میں ھو جائے
Round Plastic Jar - 300ml
Please update sizes in this article like litre